Oleksiy Reznikov seems to have managed to survive the turbulence caused by media scandals surrounding the Ministry of Defense and rumors of President Volodymyr Zelenskyi's desire to replace him with a military man. In an interview LIGA.net Reznikov assures that the president trusts him and they both feel comfortable cooperating.
It was a big conversation. We discussed the communication failures of the Ministry of Defense, the lack of people willing to deal with rear support, the reduction of payments to the military, the reform of the military departments and how the entry of China into the "axis of evil" will affect the war. And, of course, they did not miss the topic of eggs.
"AND WHY SHOULD I RESIGN?"
- You have repeatedly stated that publications about eggs, the case against your ex-deputy Vyacheslav Shapovalov, Liev's "passport" are elements of an information campaign against you by unscrupulous monopolists, whose tail you stepped on...
- This is one of the versions. Informational waves are ordered in nature. When the same text with a far-fetched story about allegedly Czech cartridges for 7 cents is copied in 40-50 sources, it is obvious that this is an organized and well-thought-out scam. Someone deliberately (or accidentally) in several publications superimposed a video series with a million in the sofa of the former deputy minister (Andriy Taran. - Ed.) with a text about the detention of my deputy.
And such examples of information excitement of the society that the Ministry of Defense allegedly gathered a crazy amount of corrupt officials... But when you start to look at what kind of information it is, it has nothing to do with me or my team.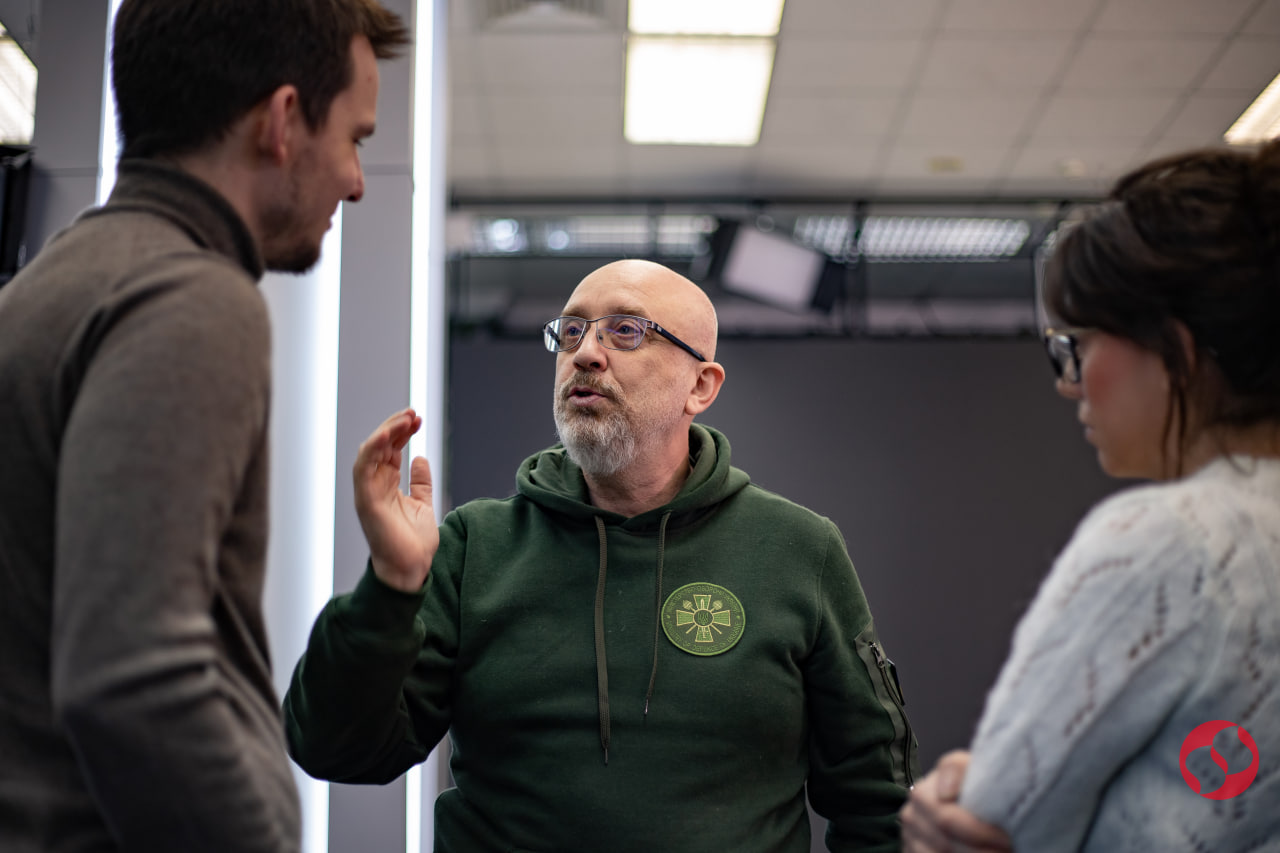 Therefore, one of my hypotheses is that this is an inspired and planned story, but its beneficiaries are different. Only those who could launch it, and those who had a great desire to remove me from my position, took advantage. They aimed to break trust in the Ministry of Defense as an institution. And this means a reduction in aid from Western partners and our ability to launch a counteroffensive. And this, in turn, is a reason to sit us down at the negotiating table with the Muscovites.
People do the right thing when they demand transparency. I myself am such a person. When I took office, I publicly announced from the rostrum of the Verkhovna Rada that I would create independent agencies, particularly in procurement.
We have registered a defense procurement agency and launched an agency that will deal with rear support. But on February 24 (2022. - Ed.) I was faced with the question of priority: to clothe and feed the multiply increased number of the Armed Forces or to continue dealing with procedures. Of course, I had to postpone the reforms. And it caught up with me." Today we breathed a little. The party of those who ended the war began to grow in our country - "there is no war - you can live as before." They forgot about unity and cohesion - you can wink at each other. I want to warn you that the war is not over yet. And Russia did not abandon its plans."
I want to ask everyone who has critical thinking to find the first publication about the alleged eggs for 17 UAH, print out the A3 page of the application and send me the circled with a red marker where you see that the item is 17 UAH. You won't find it there. Therefore, the myth about an egg for UAH 17 remains a myth.
- If there are no problems with food and this is all an information campaign against you, then all your recent actions regarding the replacement of deputies, the creation of an anti-corruption council, etc., are not because of a problem that needs to be solved, but because the president asked you to put out an information fire?
- Not so. First of all, we lost a lot of communication. And I admitted it. I didn't have crisis information management because I didn't think it was necessary. For me, since February 24, 2022, crisis management is daily interaction with Western partners.
- That is, you did not engage in crisis information management, because you counted on the unity of society until the end of the war. But I've rewatched many of your interviews - in almost every one you mention communication failures. When will the Ministry of Defense finally draw conclusions?
- The first conclusions I made were the restart of the anti-corruption administration, which, unfortunately, did not work. It should detect signs of corruption and inform.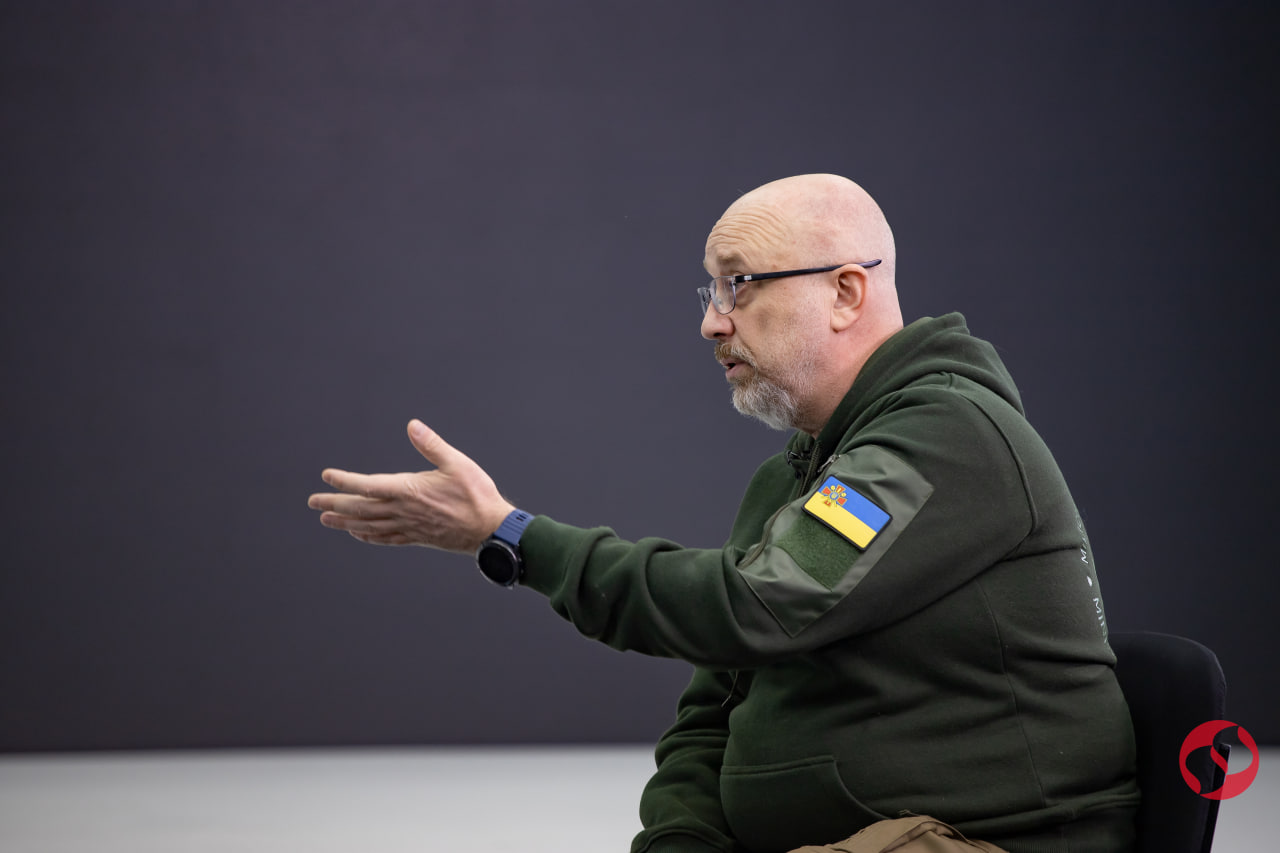 I talked to acquaintances whom I trust in the field of communications. I am looking for people who will be responsible for crisis communications.
The creation of an anti-corruption council is not an innovation. I came up with it in 2014, when I became the deputy mayor and secretary of the Kyiv City Council.
- Your former deputy Shapovalov, who was responsible for rear support, has been under arrest for a month. Have you changed your mind about him and this case?
- No. I am a lawyer, and my bible is the Constitution, in which the principle of innocence is written. Only a court can find a person guilty, not a Lynch court. According to my information, he is not charged with anything related to food. He has another accusation, there is nothing corrupt there. No eggs, no carrots, no cabbage...
- Bulletproof vest? (according to the SBI, Shapovalov lobbied for the purchase of low-quality bulletproof vests and helmets worth more than UAH 1 billion - Ed.).
- Let them figure it out. But I know for a fact that the contracts under investigation are dated March 2022. And I want to ask: where was everyone in March 2022? When there are zero [body armor] in warehouses, but hundreds of thousands had to be brought.
Therefore, I want to wait for the completion of the investigation and hear the verdict of the court. Because he can be justifiable too.
- If the court finds Shapovalov guilty, will that change your position? Will you be ready to publicly admit your responsibility for a person who came with you from another ministry? And if you will be a minister at the time of the verdict, will you resign?
- Why should I resign?
- Because this person came with you.
- According to the Constitution, we have the concept of individual responsibility for committing a crime. If the court finds him guilty, I admit that I made a personnel mistake." But today I provide for the Armed Forces. I have 800 people in the ministry, and much more in state enterprises. All living people. If every time there is a violation, we fire the minister, I think we will not go far with you."
Let's then replace the mayors, remove the head of the parliament, because someone from their team has messed up.
- You have already explained how you stayed in office - that you had a conversation with the president...
- What does "remained" mean? I did not write a statement of resignation, the president did not submit a submission to the parliament, the resolution on my dismissal was not registered in the Council.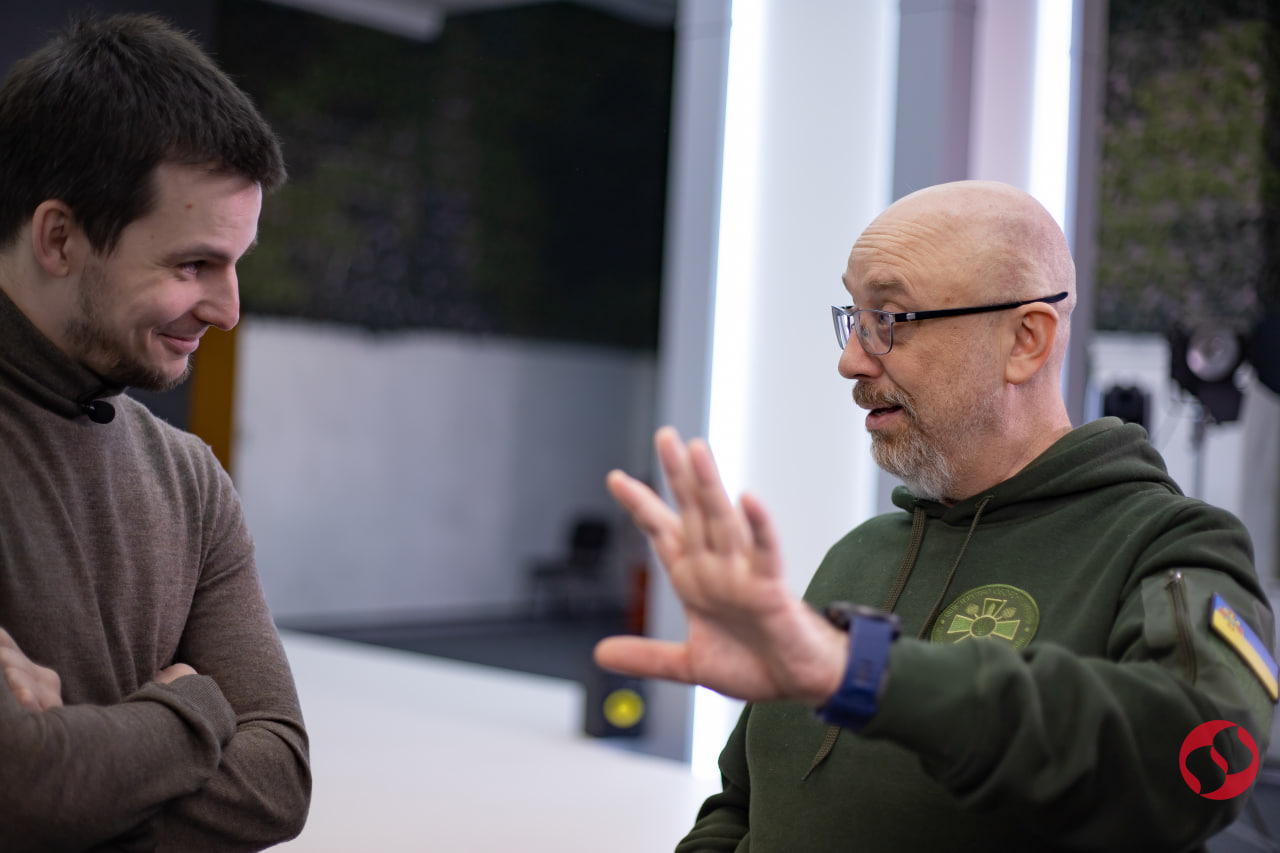 - Well, you continue to work, but you had a conversation with the president about this. He asked you to draw conclusions and after that, in particular, the rotation of your deputies took place.
- He honestly said: "Alexei, the tension is understandable, but no one canceled the reforms you and I agreed on during the first conversation (when he offered me this position). You left clear priorities, but you pushed them too far. Go back to them."
- After communicating with the president, did you see that he continues to trust you?
- I think so. I don't just see it, I feel it.
- I get the impression that you are currently on a probationary period with the president.
- No, it didn't sound like that.
- Are you comfortable working?
- Absolutely." I have always been comfortable with the president and I am comfortable. We have had an agreement since February 2020, when I received an offer to go to the Ministry of Reintegration, that I am in the team, but it will be like this as long as we are both comfortable. Losing trust is the worst thing that can happen. There's no point in continuing."
"THREE PEOPLE REFUSED TO DO BODY CARE"
- The government recently appointed three new deputies to you. Are these your nominations or were they suggested to you by the president or someone else?
- I make personnel decisions myself, but in accordance with the law and for ethical reasons, I first coordinate them with the president and the prime minister. In the spring of 2020, we had an agreement with Denys Anatoliyovych [Shmyhal] that we would bring all deputies to him before submitting them for appointment.
I know all three deputies personally. We met Oleksandr Pavlyuk when I became the Minister of Defense. My first business trip with Valery Zaluzhny was in the OOS, and Oleksandr Pavlyuk was the commander there. We have known Andrii Shevchenko since 2004, during the Orange Revolution. We met Vitaly Deinega in 2019.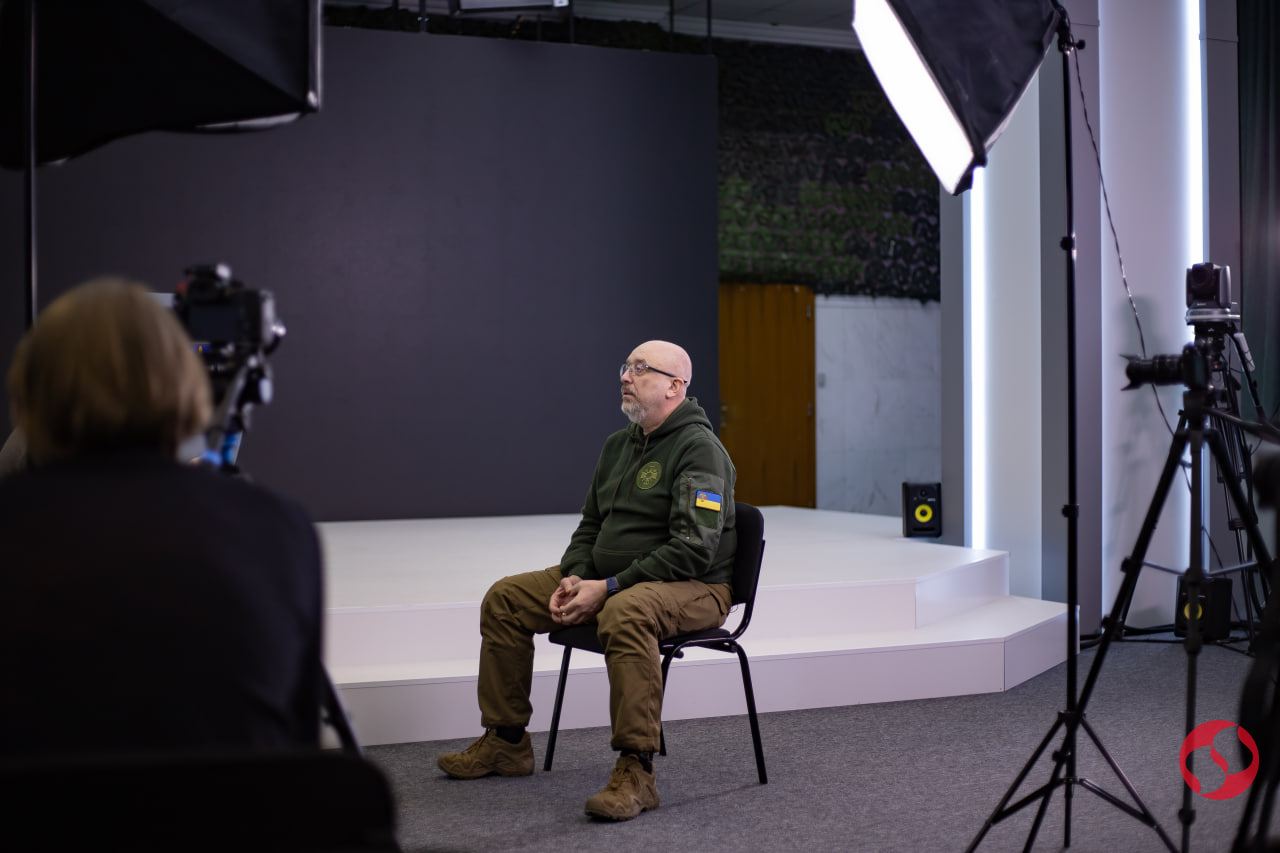 I believe that Vitaly can provide added value. He dreams of digitization of the Armed Forces. I announced a long time ago that my goal is to overcome the UPA. Not the UPA that we all know, but the Ukrainian paper army.
- Your new first deputy lieutenant general Pavlyuk was appointed thanks to the decree of the president, who took advantage of the irregularity of the hierarchy of Ukrainian legislation. As a lawyer, you know very well that the law has a higher legal force than the decree. And the law on national security clearly states that deputy ministers are appointed from among civilians. As a lawyer, do you have any questions about this appointment?
- This is a norm that has a temporary effect. This is only for the period of martial law. Now there are a lot of challenges related to combat operations and quick requests from the military that require a quick response. There should be a serious military expertise within the ministry. Mr. Pavlyuk's experience as the commander of the Armed Forces and his understanding of how the Ukrainian army lives from the inside is the expertise that I need for more effective support of the Armed Forces.
By the way, US Secretary of Defense Lloyd Austin is a former general, and they have a limit on how many years must pass before you can be appointed Secretary of Defense. But our friends voted an exception in Congress: when Austin was nominated for the post of minister, he had not yet reached the statutory term.
Therefore, I believe that President Zelensky had the right to such an exception during the war.
- Who is currently engaged in rear support in the Ministry of Defense, because there is still no specialized deputy?
- We have a department that works. I continue to search for a person who would agree to come to this position. Three people refused.
- Do they understand the risks and are afraid to repeat Shapovalov's fate?
- This is the third. The first two arguments are different. These are serious people whom society would trust and who have a relationship with the creation of the Prozorro system. I asked them to think, study the situation and then come back to the conversation. The following answer was given: "We have a lot of work with volunteers, we have our own horizontal connections in the army. I wrote for two days about the provision of food, food and clothing. He asked that he was not satisfied. I was told that everything was fine. I ask what they would like to change. They say: God forbid you will cling to something, we don't care about your experiments." It was quite an emotional response of various military personnel of various levels to this man.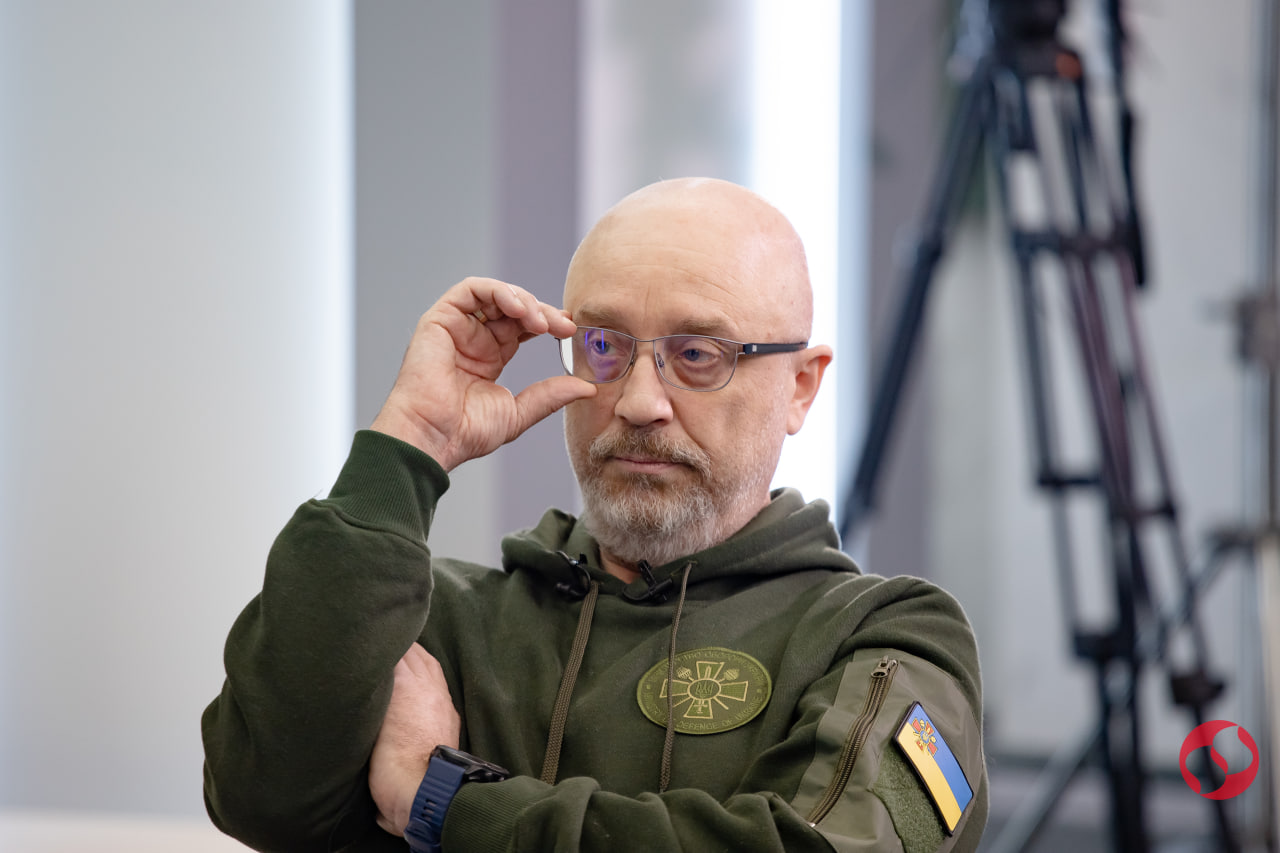 And this person says that there is no challenge for him, because there is no need to change anything, everything works normally. And to leave because someone doesn't like something there, just for the sake of change, is to spoil the system. And this is to lose the war.
Well, and thirdly: "You have people being harassed, called corruptors, although there is no real claim. They are eaten simply because you are in this position."
PAYMENTS TO ARMY SOLDIERS AND REFORM OF MILITARY DEPARTMENTS
- A new order of payments to the military has started - and it is seriously criticized, in particular by the soldiers. You explained it as an economic necessity: to tighten the belts. How much does the state plan to save?
- Savings is the second factor. The main thing is justice. We received signals precisely from the fighters that guys who are really at "zero" and risking, receive UAH 100. And the security forces, who do not risk their lives 000-20-30 km away, but also receive 40. This is unfair. At the same time, there are military personnel who do not even have BRka (combat order. - Ed.).
- Are you talking about Bukovel TRO?
- Example. Or "Uzhgorod cauldron". Military personnel are asked why they receive 30 hryvnias plus cash support? Application practice has shown that modernization is needed. You want to get more money, you have motivation - please, you can submit a report. Even if you are not at "zero" - you will be transferred to the collision line. You believe that you need rotation and rest, but you can perform a less risky combat mission - get UAH 000 plus financial support. If not, just cash support.
And then there is "savings" based on various factors. This is about UAH 100 billion." But we still have to fight with you. Do not forget that we have losses. We have to pay UAH 15 million to the families of the victims. Wounded too. This is a serious burden on the budget, we must be ready for it. That "savings" is a resource that allows us to provide the living fabric of the security sector. ZSU is the largest employer in the country. The employer must understand his resource. We don't earn, we only spend."
But we raised the basic monetary support by 30%. Today, a soldier-shooter of the lowest category, who had 13 hryvnias, has 000 hryvnias. And these are all contracts and future pension provision. Everyone, starting with the soldier, had an increase.
- The war can last a long time. Is there a possibility that in the future the authorities will again be forced to further reduce the amount of money provided to the Armed Forces? In particular, for those who are on the front line, at "zero"?
- I am convinced that those who are on the front line and perform combat tasks will definitely not be harmed in any way. As for the rest... I don't want to build anything on assumptions. But we talked with the president and the prime minister that we should ensure constant and stable financing of the security and defense forces.
- How do you currently assess the mobilization needs of the Armed Forces?
- The mobilization plan, which was announced since the parliament implemented the presidential decree on the introduction of martial law, has not even been completed yet.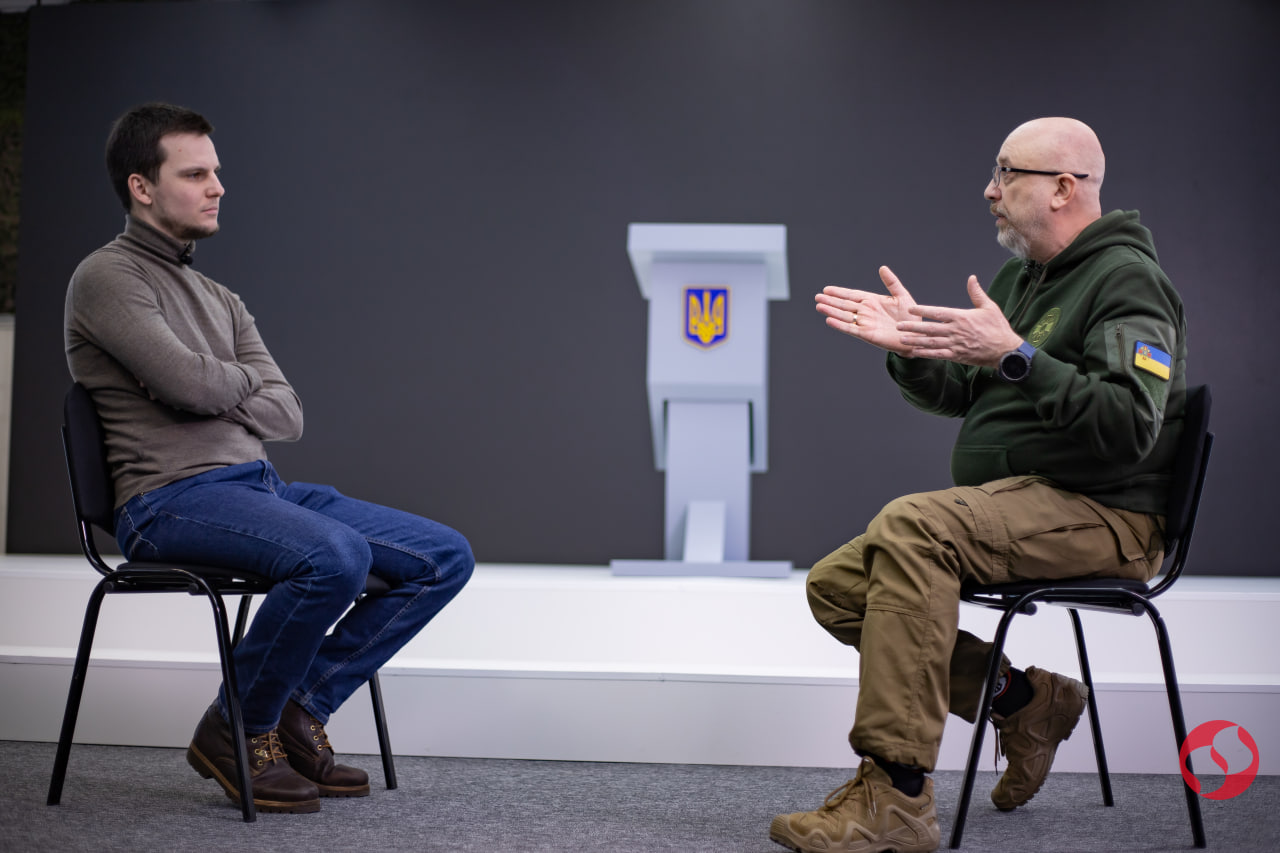 - According to what principle is the selection of candidates for mobilization now? Are we looking at military accounting specialties?
- The General Staff has a need. He clearly knows the required number of drivers, gunners, operators, gunners, snipers. The General Staff determines the tasks of the military commissions: the plan and categories of specialists. The Ministry of Defense only exercises control and dreams of turning the paper mash-up into a digitized product. We have this product, it is developed. We simply did not have time to fully implement. This will be one of Vitaly [Deinega's] challenges.
- Questions from subscribers. If the approach to mobilization by military accounting specialties is mostly profanation. Officers from the military department are often clearly not officers and have poorly developed leadership qualities. And 90% of everything is learned from scratch. What is the point of looking at VOS then? Maybe it is necessary to change the approach to selection for mobilization?
- The issue of leadership, in particular in the army, is in every country. I hear this from my fellow defense ministers. They offer us leadership courses for junior commanders, middle commanders and sergeants. Because sergeants are the backbone of the army.
For almost 30 years, we lived in the paradigm that no one would attack us. And for many "universities", the military department was a formality...
- And for students, it is a way to "disconnect" from the army.
- Plus the rank of reserve officer. But I know many universities with fantastic heads of military departments who conscientiously trained graduates who are now fighting successfully. And there are schools where not even everyone... The army is a section of society. There are leaders and led. But at almost every meeting of the Stavka, the president mentions training programs. And it is precisely General Pavlyuk, together with the General Staff, who is dealing with issues of equipment and training. Therefore, I hope that officers with combat experience will be able to bring energy to the training centers so that they understand how and who should be trained.
- What should be done with military departments? Reform or liquidate?
- No way. Not only that, I am convinced that we need to prepare for a change in the legal plan and in the culture of our nation's behavior after victory. Unfortunately, a physically hostile country that is our neighbor will not fly into space. Even with all the creations of Elon Musk. And she will dream of revenge. Therefore, the only guarantee of the non-repetition of such an invasion is a powerful sector of the security and defense forces, as well as a clear concept of the army of reservists. This is how Switzerland lives.
Therefore, I am convinced that, on the contrary, the culture of the military profession should become a trend. As in Israel, for example. Maybe we don't need conscription anymore. But every young person at the age of 18 begins to undergo special training courses: medicine, shooting, trenches, coordination. Then he studies at whoever he wants, but once a year he takes monthly courses in his specialization. If you want to be a machine gunner, develop as a machine gunner. If you want to be a drone operator, go for it.
Going to the shooting range - this culture should be. Shooting ranges should work so that everyone can skillfully use firearms. The reform must be completed, and officially registered firearms must be in the public's possession, of course, with the passing of checks by a psychiatrist, narcologist and law enforcement agencies." times will think".
Therefore, military departments are definitely needed. Maybe you should think about their specialization.
- Are these your thoughts or plans of the state?
- These are my thoughts, discussed and agreed with the Prime Minister. This is written in our plan and it is one of the elements of changes to the legislation that we are ready to make. This clearly coincides with the position of the president, we talked about it with him.
DRONES, CHINA AND SHELLS
- In January, the Cabinet of Ministers simplified the customs clearance of non-military drones. And already in February, the head of the defense committee, Zavitnevich, submits a draft law, which, according to aerial reconnaissance experts, significantly complicates the import of drones into Ukraine, the very same "Maviks". What's going on?
- Betrayal is cancelled. This draft law was only about the State Export Control Service. I had a conversation with Ms. Maria Berlinska (Head of the Air Intelligence Support Center. - Ed.) after her address to the President and to me through the UP blog. According to my information, I think the issue of this draft law has already been removed among the people's deputies.
- And you asked the People's Deputies why this draft law existed at all?
- Yes, I asked. They explained that the goal was not to worsen the situation, but to normalize and [make] more control, more comfort for the partners.
– How do you assess the level of provision of the Armed Forces with drones?
- We need an incredible number of drones. This is also a game changer. Both reconnaissance/reconnaissance drones, as well as strike from 3 to 1000 km, maritime drones. This makes it possible to strike the enemy. And it saves the lives of our [military] by providing situational awareness.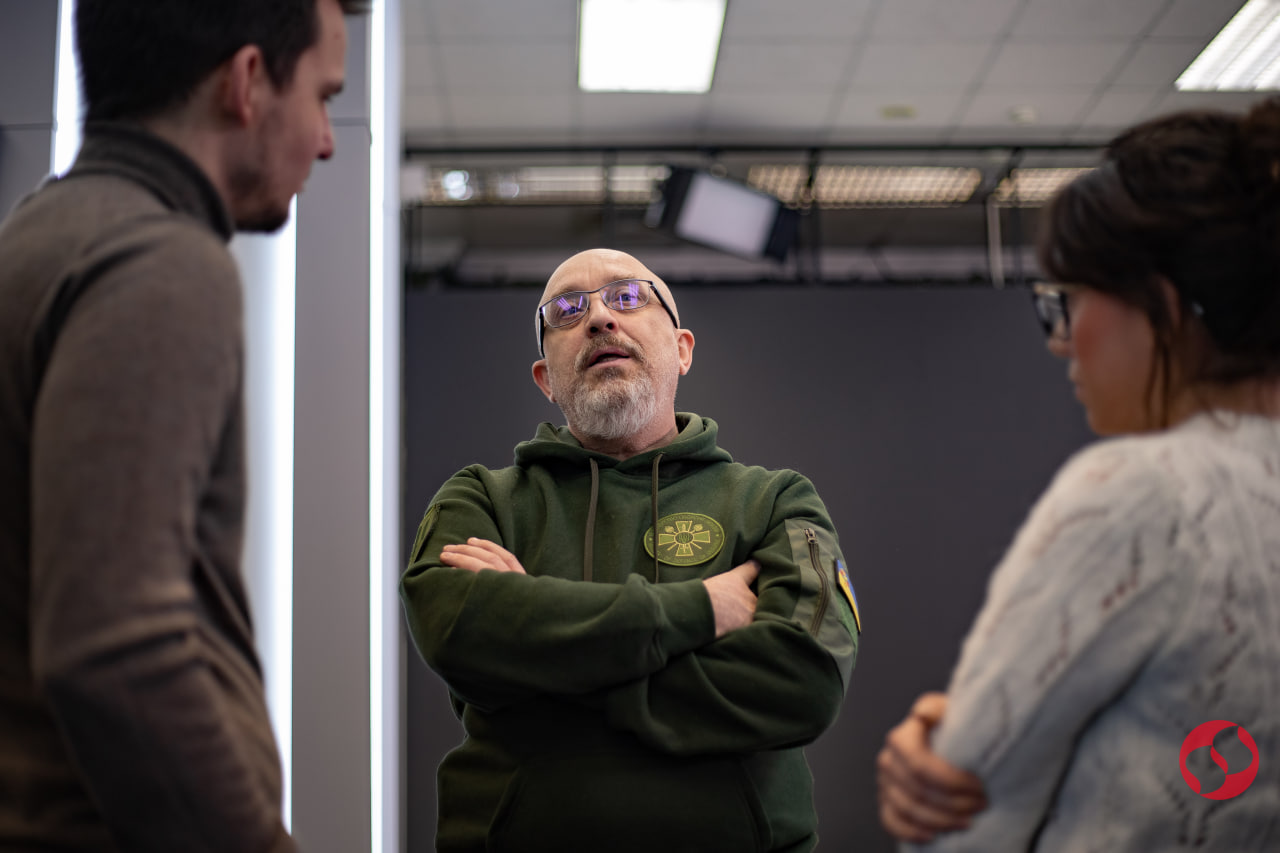 I don't want to give numbers, but I will say this. Mykhailo Fedorov and I organized a meeting with domestic UAV manufacturers, which was attended by 80 companies. I told them: "No matter how much you produce, I will buy everything from you." The Minister of Internal Affairs is standing next to me, who will also buy more. 20 billion hryvnias have been reserved in my budget to buy everything they produce. In parallel, Fedorov has the United24 project. At the same time, the government allocated UAH 10 billion for the possibility of purchasing drones from abroad, which I, as the Minister of Defense, cannot buy.
- This issue is gaining relevance against the background of statements by Western partners about the beginning of military aid to Russia from China. How will China's entry into the "axis of evil" affect the Russian-Ukrainian war?
- I am very careful about drones produced by this country (we are talking about Mavic, Matrice. - Ed.), which are successfully used on the battlefield." If, God forbid, China decides to join the alliance, their manufacturer can do a lot, which will interfere with the operation of our drones. Because no one canceled the aeroscope, the location of the operator is clear. And they will fight not with drones, but with operators."
Therefore, I continue to remain a stubborn (in a good way) representative of the position that we need to develop our own Ukrainian drone production. Then we will be independent.
- If, after all, China decides to openly help Russia, how can we respond?
- Only continue to ask our partners to take a strong position, including sanctions. But I personally remain an informed optimist that they won't.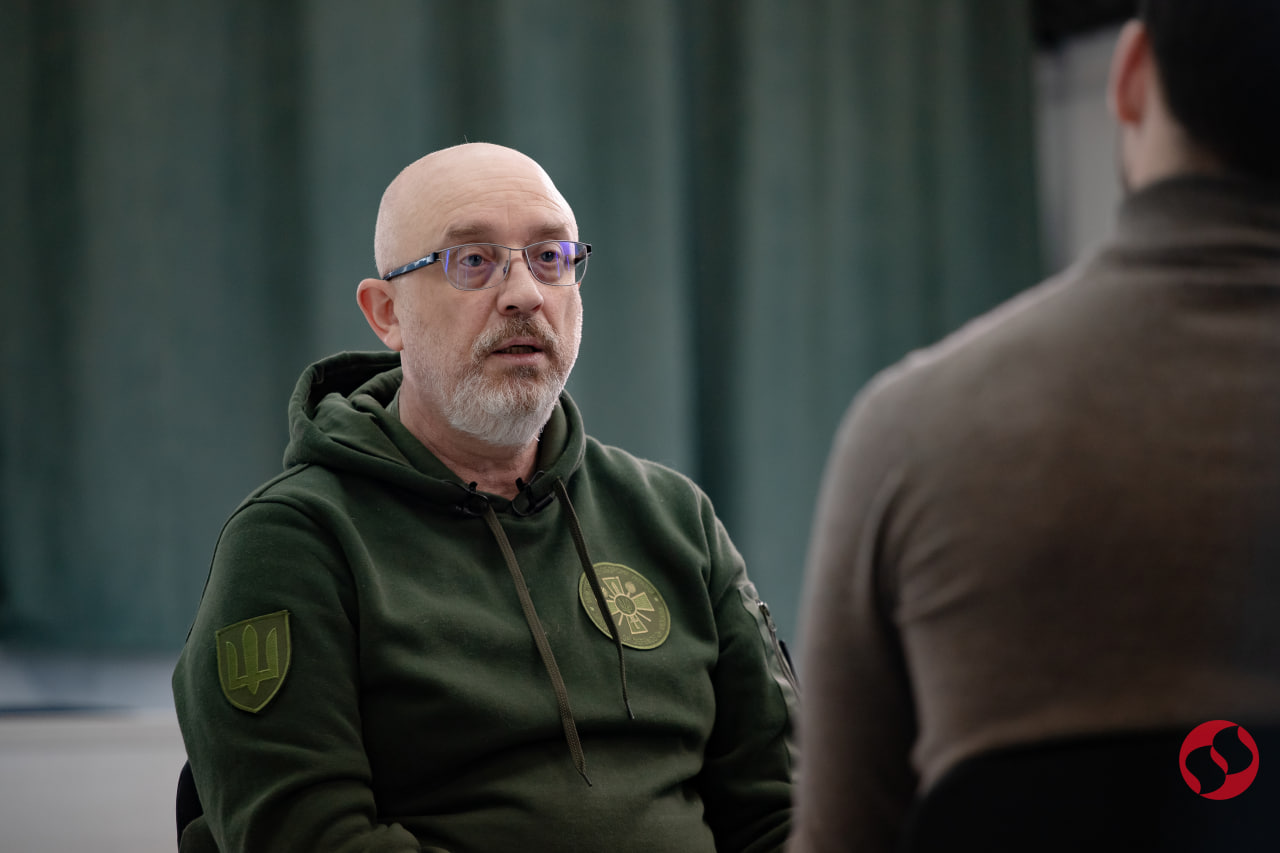 I watched the speeches of the leaders of China and India. They said quite clearly that war today is not a way to solve problems between countries. There are other priorities. This is a thoughtful and conscious position. Therefore, I hope that there will be no direct open aid to Russia.
From good The fact that the Russians are looking for support there gives us a signal that things are starting to get much worse for them than they were. They are looking for where to sew body armor, where to order shells. They are looking for armored vehicles, they are looking for guns, they are looking for shells.
- Let's be honest: we are also looking for shells.
- We are not looking, we have found everything. The main thing is that everything arrives on time. There is a question of the ability to give us from warehouses. Because each country, when it decides to transfer shells to us, reduces its own defense capability and simultaneously orders the production of new ones from domestic companies. That's why a lot of things go "during the year" in American aid packages.
In March [2022], we were looking for everything. Now we clearly understand the capacity of each country. And without the anti-Kremlin alliance, which today includes 54 countries, it would be very difficult for us.
- But NATO Secretary General Stoltenberg admits that Western reserves were not ready for such an intensity of hostilities. Is there a risk that after an active spring there will be a period of positional war, when both sides will simply have nothing to shoot at?
- Do not think. Because I know the volumes of contracts that I concluded for production and supply at various enterprises. I know the volume of contracts concluded by our partners in our interests. I know the volumes of contracts concluded by partners from donor funds formed in the interest of helping us. For example, under the leadership of Great Britain and Denmark. "Plus or minus, we understand volumes. If we use them correctly, without scattering, then we have an advantage over the Russians in the long run. They think their lineups are endless, but they're not."
"I AM BEGGING TO DO PRIVATE BUSINESS - I WILL BUY EVERYTHING"
- Ukraine is asking its Western partners for F-16s, although Budanov said in an interview with the Voice of America that we do not need F-16s, but attack aircraft (primarily A-10 Thunderbolt II aircraft) and Apache attack helicopters. In your opinion, what is the priority?
- I am basing my answer on consultations with the commander of the Air Force, Mr. Oleschuk, and messages spoken to all members of the Supreme Commander-in-Chief's Staff. Ukraine needs to strengthen its air defense. And the plane is a platform that is primarily an element of air defense. Therefore, we need aircraft that are capable as an air defense element of seeing an enemy aircraft in the air and damaging it, shooting down a cruise/ballistic missile and, if necessary, striking ground targets (warehouses, command posts, accumulations of equipment). Spare parts, engineers, documentation and storage facilities must be available.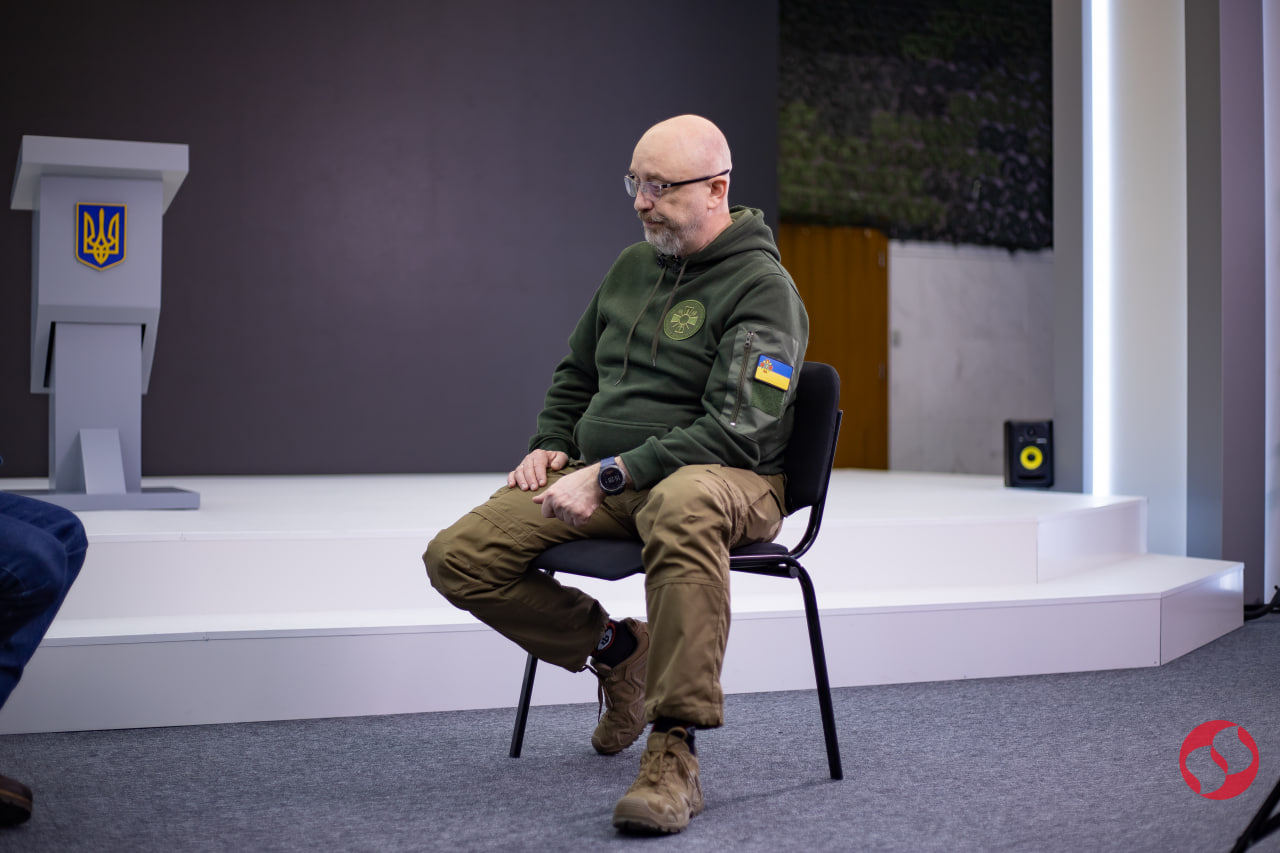 What is A-10 Thunderbolt? This is a heavy flying fortress, which can pour on tank columns. But the tank columns, after the Russians went and tried, have not been going for a long time. This plane can't see far and is very slow. There are many of them in the USA, but they do not fight. They are old, have no spare parts, and cannot be serviced. I discussed these planes back in March of last year and got the answer: "This slow fortress cannot stand against the fast planes of the Russians."
- In an interview with Babel, you said that Ukroboronprom is unable to provide for Ukraine's defense needs due to a banal lack of money, and it cannot borrow money because it is an unreliable borrower. To what extent is the state ready to allow the production of defense products and weapons to the private sector? Are there any plans for this?
- The state is not just ready to allow. On behalf of the state, through your publication, I appeal to private business: "I am begging you, do what you can - I will buy everything from you."
As proof of this, I can say that the Ministry of Defense has concluded contracts with a private company for the production of modern Ukrainian artillery of 155 caliber, and everything is already in production. The same goes for shells, armor, and some of the needs for our missiles. Repairs of modern artillery systems that we received from partners are carried out by private companies. I urge you: if you are ready to do something and invest, we will fully support you.
That is why we went to simplify the procedures for adoption. The main thing is for the military to tell me: "Yes, this is ours and it suits us." Of course there are trial procedures and you have a contract.
- At present, what is the ratio of what Ukraine produces on its own, and what - cooperation with private companies?
- Regarding UAVs, the advantage of private business is probably 98-99%. There are fantastic companies that make small arms. I don't want to do product placement, but if you look at my declaration, there are officially registered hunting weapons of several brands.
The only structure that makes modern artillery is a private company. If you take armored cars - private companies. Tanks and armored personnel carriers are, unfortunately, either inherited by the "old Soviet brothers" or modernized by ours, in particular by private companies or abroad. But there are our companies that develop separate combat modules. We are now looking at them and may be able to use them."I believe that the future is in the private sector of the industry."
- Missile project "Sapsan". In 2021, your predecessor Taran stated that he is 80% ready. In the summer of 2022, Ukroboronprom informed us that the project was developing. Any chance we can surprise the Russians this year?
- I think that this is a very realistic chance. I would call it a plan. Personally, I was recently in production and looked at individual elements of this program, so I am optimistic about the implementation of this plan.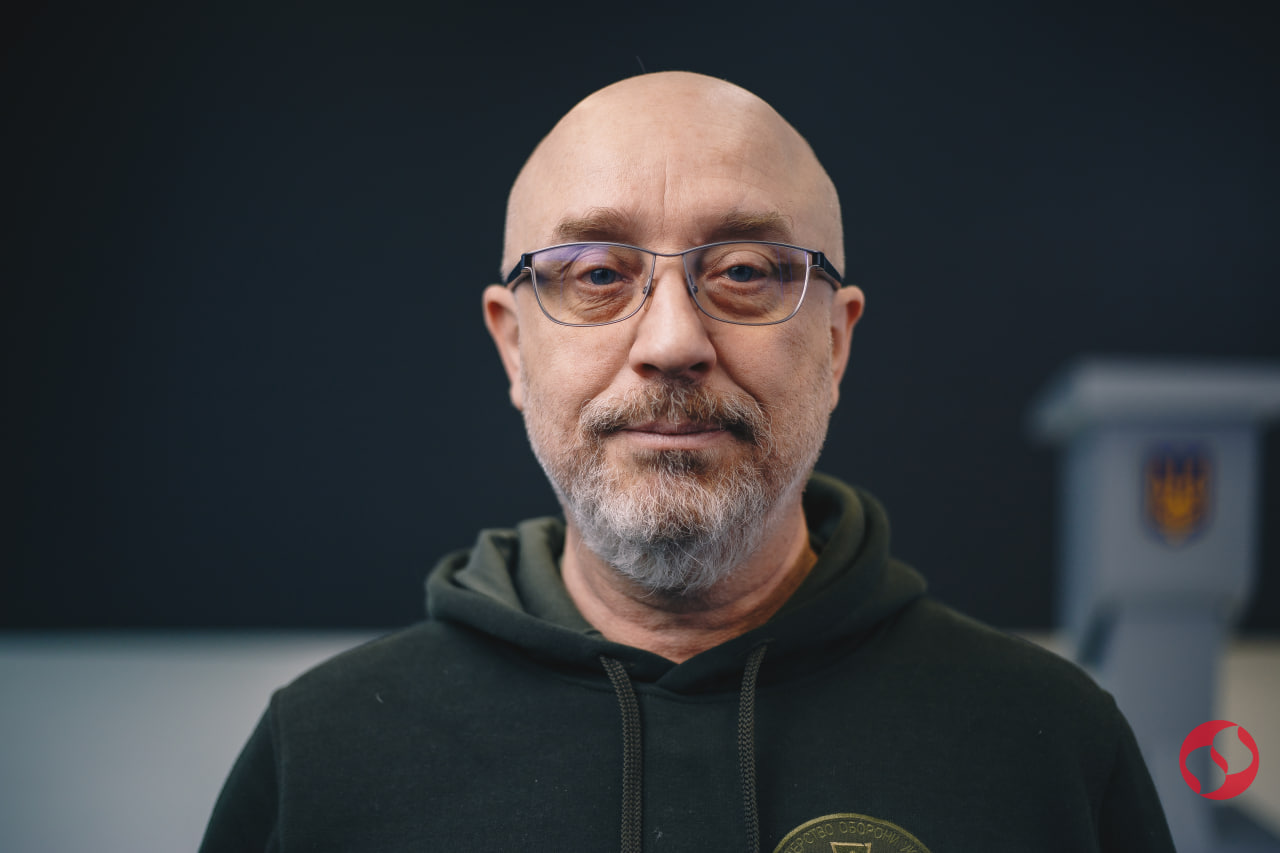 - Budanov has repeatedly said that the first stage of the war will end with the border crossing in 1991. And then, according to him, "it is necessary to look at the security zone around Ukraine, at least from the Russian side, to a depth of 100 kilometers and more." What do you think this "safety zone" might look like? Is this the creation of a buffer entity like Transnistria? Or is it 100 km of mines, walls and barbed wire?
- Two parallel institutions should become a security lane. The first is a 10-point plan — the well-known Peace Formula of President Zelensky. It has all the building blocks of the future security architecture in the world, the key element of which will be Ukraine. To prevent new attempts to resolve the wishes of the neighbors through military aggression. I am convinced that the acquisition of membership in NATO and the European Union is one of the key elements of such a security architecture. Of course, after the victory.
The second is the construction of a powerful modern Ukrainian state with a highly developed security and defense sector, a normal regular army and the understanding that serving in the army is fashionable and prestigious.